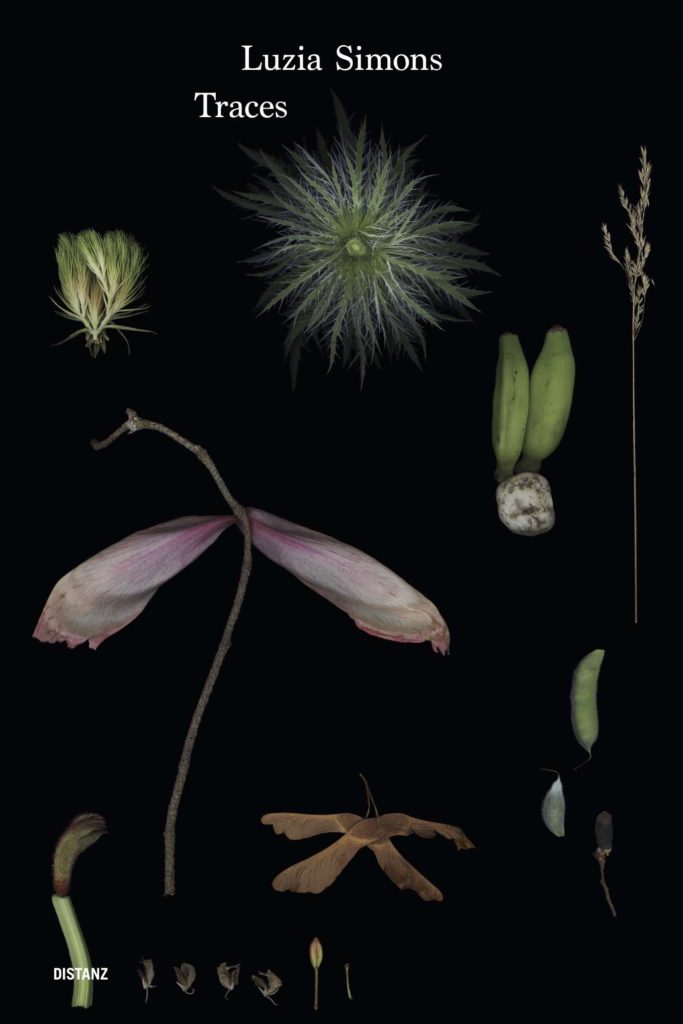 LUZIA SIMONS – TRACES
Transformation of Nature and Culture
The publication Traces presents a comprehensive survey of the artist's oeuvre and an overview of her exhibitions of the past three decades. With essays by Tereza de Arruda, Chantal Colleu-Dumond and Irina Hiebert Grun.
The luxuriant equatorial forests and voluptuous vegetation of Brazil and the cultural implications of plant genera and flowers are integral to the imagery of Luzia Simons's (b. Quixadá, Ceariá, Brazil, 1953; lives and works in Berlin) art. In watercolors, paintings, photographs, and tapestries, the artist probes the impenetrable role that nature plays, employing pictorial techniques of her own devising to create poetic studies of forms and colors. Simons is a pioneer in the development of the scanogram—a media technique that combines elements of painting and photography. Arranging blossoms and leaves of a wide range of tulip cultivars on a high-resolution scanner, she produces imposing works that boast intense and brilliant colors and stupendous definition. Just as nature and culture are in constant transformation, identities never remain fixed: that is what Simons's work illustrates to stunning effect.
Luzia Simons – Traces
Format 23 × 34 cm, 180 pages, approx. 125 color images, hardcover
Publisher: Distanz Verlag
Editor: Tereza de Arruda
Language: German/English/French
ISBN 978-3-95476-408-2
Release: June 2021
Suggested retail price € 40.00
Luzia Simons – Traces is on sale online at Distanz Verlag, at several bookstores in Europe and at preferred galleries and institutions. This publication was supported by Domaine de Chaumont-sur-Loire, Fabian & Claude Walter Galerie Zürich, Galerie Andreas Binder, Galerie Schlichtenmaier and Galeria Bolsa de Arte.